HAVE YOU BEEN ACCUSED OF:
Post-Conviction Relief
Post-conviction relief remedies are legal proceedings that can be made in federal or state courts by lawyers to request that a conviction or sentence be corrected or vacated. There are numerous types of post-conviction relief available. Not all post-conviction remedies will be applicable to each case and could actually hurt your case if not done properly. Many have a succession that must be followed, that is, they must be exhausted in a particular sequence, especially in regards to filing in federal court after state court for some cases. They also should be written in the expected legalese and include all the references, formatting and supplementary documents a judge would expect thereby increasing its success. Of course, depending on the unique characteristics of your case and circumstances, some types of post-conviction relief will be more viable than others and some not at all.
It is always best to have a lawyer with expertise in post-conviction matters review your case and all extenuating circumstance to determine which is the best route to take and most likely to succeed. LibertyBell Law Group's lawyers have successfully worked on countless post-conviction relief cases, including the below.
POST-CONVICTION RELIEF REMEDIES
Appeals
Writs
Petitions
PCRs (post-conviction relief proceedings)
and more
Our lawyers comb over your case and will evaluate whether pursuing a post-conviction remedy would be best done in a state or federal court. They will take in many aspects related to your case, such as your particular state's history in granting post-conviction motions and petitions, new laws, and new evidence among others.
Type in the details of your legal matter in the form located on the right and our top attorneys will comb over it and review it.
It is important to note that each state court varies in their legal principles and standards and so do the states versus the federal courts. Lawyers say these differences can be very significant, such as the time limits or amount of evidence required for a filing. Furthermore, for some types of post-conviction relief you must show that you have exhausted other remedies first and must give an account of that in accordance with that particular court's standards. If court procedures and standards are not followed, the courts have been known to deny your petition, writ, or motion. Generally speaking, lawyers know federal standards have much stricter requirements than state courts.
Getting the Best Post-Conviction Result
Hiring a lawyer is very important to get the best result on your post-conviction relief because you can't keep arguing the same point over and over again. When a court decides on a post-conviction relief remedy, other courts will uphold that decision unless new and convincing evidence comes to light or a new law is applied retroactively. In many cases, you only get one chance to convince a judge; you do not want to blow that chance.
The lawyers at LibertyBell Law Group have won numerous awards, including the National Top 100 Trial Lawyers, the Client's Choice Award, and have also been featured in the best reputable and world known magazines, such as Time Magazine and Newsweek. The most important step for our attorneys is to find out which post-conviction remedy should be pursued first. In doing so, our lawyers make sure none of the options are lost. LibertyBell Law Group's lawyers are well respected by judges and peers across the country. That respect goes a long way in establishing rapport with the judge. Our lawyers know how to argue your best position, investigate to find favorable evidence, look for constitutional errors and more.
CALL OUR ATTORNEYS NOW
Find out which post-conviction relief options may be available to you and call us now at 855-LAW-PRO1 (855-529-7761) to speak to our attorneys.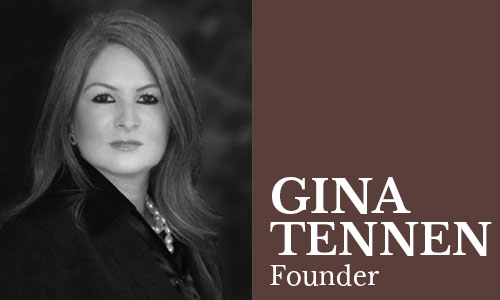 Gina Tennen
Founder
At A Glance
Expert legal strategist.
Experienced in both prosecution and defense.
Relentless fighter for her clients with results to prove it.
Received the National Top 100 Trial Lawyers Award
Featured in Time Magazine's "Leaders of Criminal Defense" in the 100 Most Influential People edition.
Executive Managing Attorney Gina Tennen is a renowned leading advocate of personal liberties. Her meticulous trial preparation and exceptional ability to pursue every possible defense has earned her the admiration of clients and respect from prosecutors, judges, and other criminal attorneys all over the nation.
Lawyer Tennen began her career as a Senior Law Clerk for one of the toughest District Attorney's offices in the country where she gained remarkable experience in juvenile crimes, elder abuse, parole hearings, child abuse, sex and other serious crimes. Her experience at the District Attorney's Office armed her knowledge and case strategy in exploiting the other side's weaknesses for the client's advantage and building a rock solid defense. Criminal attorney Tennen's experience on both sides and brilliant maneuvering throughout is evidenced in her winning track record. In fact, even before earning her law degree, she was instrumental in getting excellent results on several criminal cases outshining her peers.
A consummate strategist and top criminal attorney, lawyer Tennen works tirelessly on many high profile criminal cases. She is known as a relentless fighter who never gives up on any case. Whether the case is hers or handled by another criminal defense attorney from LibertyBell Law Group, no matter how small the case may seem she asserts that every client deserves the right to the best legal representation.
It is her deep belief and what she has built her entire career and lifelong dedication to that there is always hope for every client and every avenue should be pursued regardless of the time and energy it takes. For criminal attorney, Gina Tennen, devoting the finest criminal defense for clients is a habit and talent that you must apply and do all the time.
You demand the best defense. Take hold of your life and speak to our defense attorneys by calling 855-LAW-PRO1 (855-529-7761) now.
Founder Gina Tennen and all the defense attorneys at LibertyBell Law Group uphold that when the bell rings, it rings for life and liberty for all.
Diana Ivanova
Associate Attorney & Director of Client Affairs
Los Angeles Criminal Defense Attorney Diana Ivanova is an Associate at LibertyBell Law Group, who specializes in complex criminal matters in state and federal courts nationwide.
Ms. Ivanova's aggressive defense of her clients' freedoms and rights has earned her a reputation as both a zealous and successful criminal defense trial attorney in all criminal defense matters. She provides tenacious representation in both state and federal courts for those facing serious charges of sex crimes, federal violations, drug crimes, homicide, violence, white-collar crime, DUI and more. Ms. Ivanova has also successfully litigated some of the largest violence crimes in Los Angeles.
Even if an arrest has been made, Ms. Ivanova focuses on getting charges dropped before formal charging in court. It is important for a criminal defense professional to intervene early and aggressively, as she does.
Ms. Ivanova is a member of multiple legal associations. In addition to being a tough and fearless advocate in criminal defense cases, she genuinely cares about her clients and fights each case with unparalleled skill and determination to obtain the best possible outcome.
Call 855-LAW-PRO1 (855-529-7761) to speak to Diana now. You may also email her at info@LibertyBellLaw.com.

REQUEST A FREE CONSULTATION